About Carpentech
Cabinet Maker Perth
Originating from a family of Swedish artisans, the multi award winning Carpentech commenced trading in 1995 and is proudly Western Australian owned and operated. Carpentech manufactures all types of custom cabinets and specialises in custom kitchen cabinets, bathroom cabinets, laundry cabinets, custom cabinets, bench tops, wardrobes, alfresco areas, home office, home theatre, vanities and wall units.
Carpentech also creates commercial fit outs to suit your branding and style and is more than happy to assist in the design of your new shop front to help you create a space to give you that competitive edge.
In addition, Carpentech has a passion for creating exclusive pieces of timeless timber furniture. This furniture is designed to compliment your style and be handed down over generations. These pieces include solid timber tables, solid timber beds and stereo cabinets and are limited only by your imagination. Carpentech's master craftsmen are always kept up to date with the latest trends and advances in technology and materials, assuring you of the best possible quality and service.
Carpentech is a member of the Master Builders Association of Western Australia (MBAWA) and has been recognised as the leader in its field during the presentation of the prestigious MBAWA awards, being presented with the following:
2009 Bankwest Building Excellence Awards South-West – Excellence in Carpentry (Fit Out)
2009 Bankwest Building Excellence Awards South-West – Excellence in Ceilings
2010 Bankwest Building Excellence Awards Kimberley-Pilbara – Excellence in Carpentry (Finishing)
At Carpentech, whether renovating or building a new home, we are passionate about our valued customers and are committed to providing superior quality workmanship with impeccable service, at competitive prices.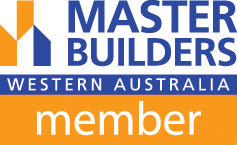 More information on | Design Services | Custom Kitchen Cabinets | Custom Cabinets | Custom Bathroom Cabinets | Custom Laundry Cabinets | Custom Made Furniture | Commercial Shop Fit Out | Kitchen Renovations | Bathroom Renovations | View our gallery | News and Blog
Carpentech Cabinet Makers Perth | Contact us for further information or to request a quote Contact Us